Hello everyone. As we move into March, I present to you a drawstring bag which features an adorable cat in shades.
This quirky bag is perfect for your urban adventure, carrying all your daily essentials in a handy bag. We have created 2 pockets in the bag, one at the front and one at the back.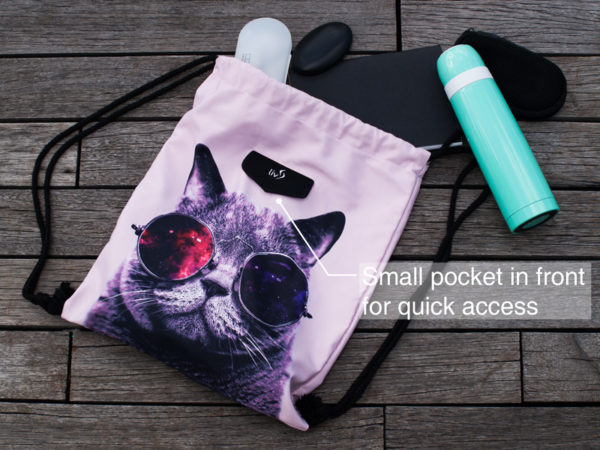 The smaller pocket in the front carries smaller items like sweets and cards for quick access. The larger pocket at the back can be used to organize your essential gear.
The large pocket at the back has a reflective zipper feature. Carry it facing outwards at night to alert drivers and bikers of your presence, making it safer for you.
Shop here to get your hands on this limited edition bag.
We will be working hard to bring you more awesome pieces.